I was lucky enough to be a part of a beautiful wedding last week. I'm still pouring over the photos from that day but I wanted to post a few of my favorites for the families: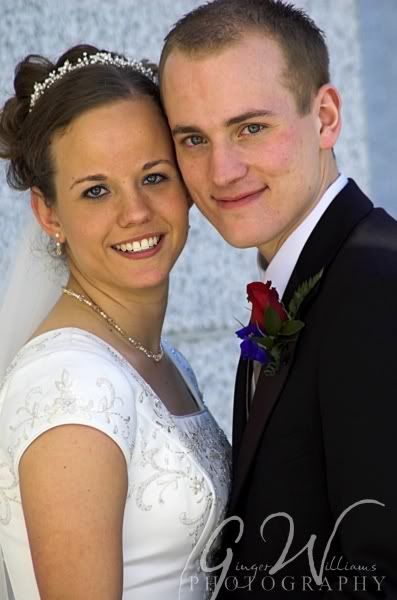 I just loved her bouquet. All the bright colors were a perfect contrast to the black and white: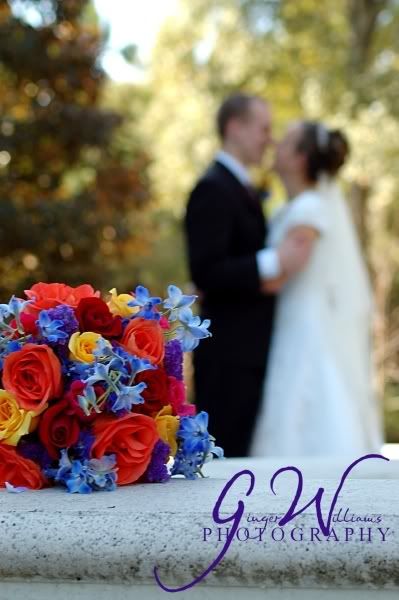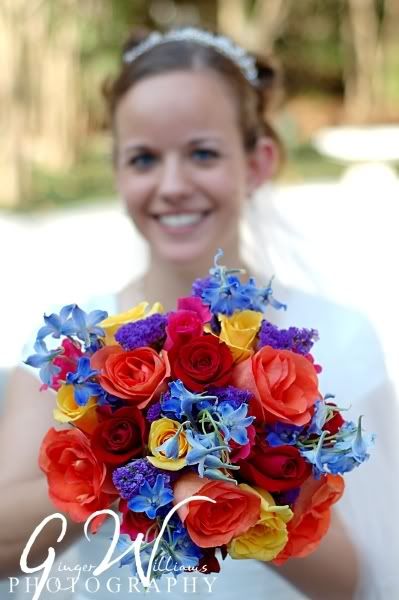 A little laugh between kisses: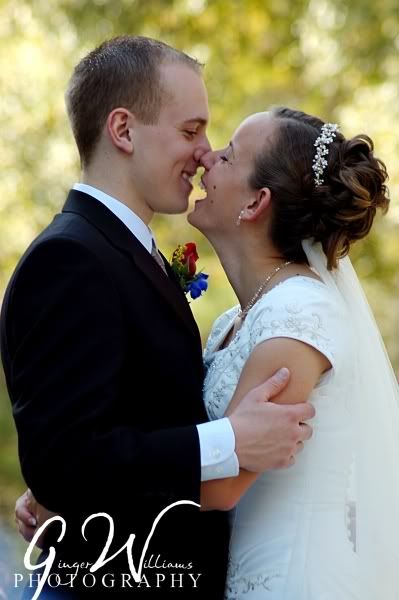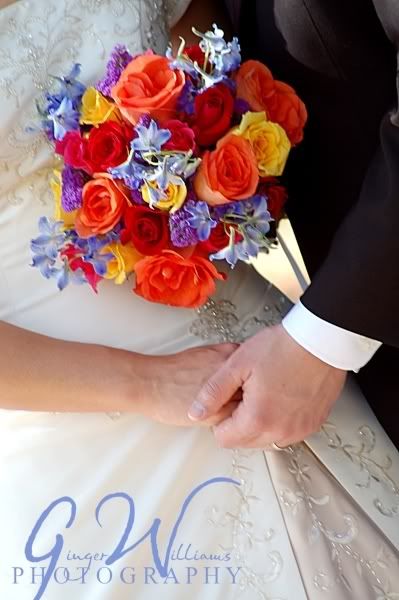 Beautiful rings: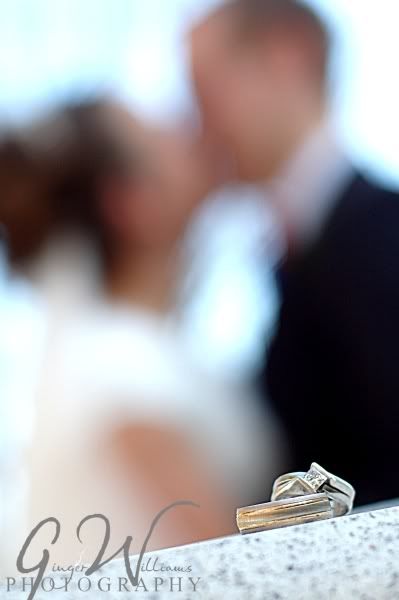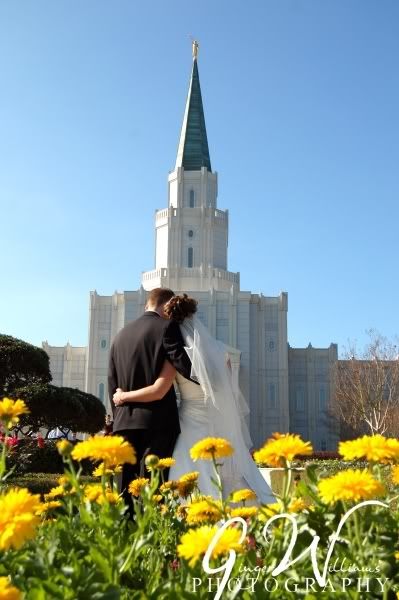 Plus one with some more brush play. Isn't her dress just amazing?!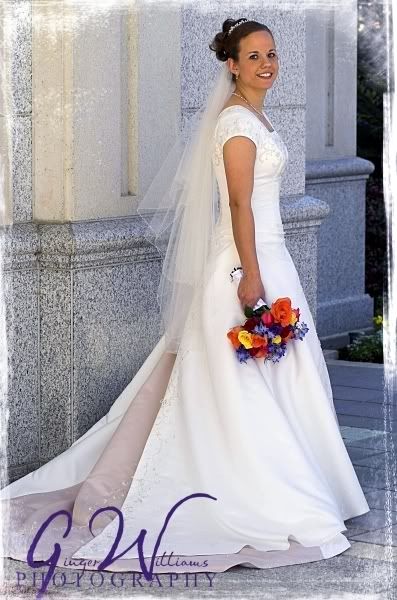 And lastly a quick moment from the reception. Dad telling the bride how beautiful she looked: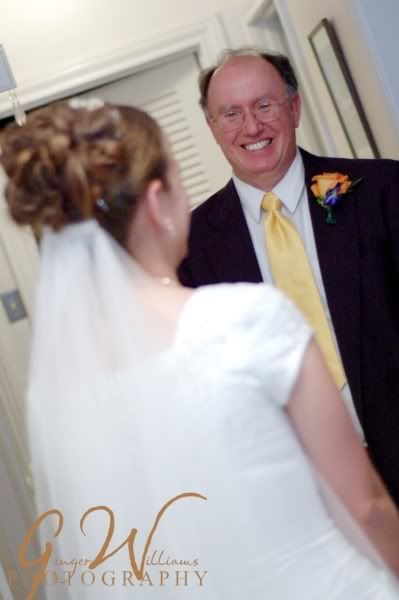 I'm sure I'll post more from this day later in the week--so check back in a few more days :)